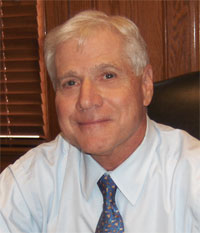 has a 30+ year career in real estate with particular emphasis in the areas of managing, developing and financing low and moderate income apartment communities. Utilizing a wide range of financing techniques, he has developed over 125 million dollars of affordable rental housing. Mr. Carr has also been very involved in raising capital for the housing industry. He was active in establishing and directing the North Carolina Housing Finance Agency (NCHFA) having served for 15 years on that agency's board of directors and as a member of the executive committee and chairman of the multi-family operations committee. He co-founded the real estate syndication firm, Carr-Weaver Securities Corporation, a private firm that raised over 35 million dollars of equity capital for rural rental housing properties developed under the Department of Agriculture's Section 515 program.
Mr. Carr's management firm, Beacon Management Corporation was founded in 1979 and this corporation now holds management and/or ownership roles in some 20 apartment communities throughout North and South Carolina. The company also manages a commercial shopping center and a large senior citizen housing complex in Connecticut. These communities include conventional housing, mixed income and tax credit properties, substantially rehabilitated historic and non-historic properties and other affordable housing communities developed and assisted under a variety of city, state, and federal programs. Mr. Carr remains very active with his development and management work and continues to serve as Beacon's chief executive.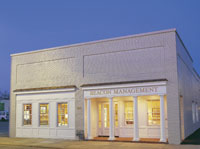 Acting through the entities which he has served, Mr. Carr has been a highly successful competitor in the affordable housing arena for many, many years. During his tenure at the Greater Greensboro Housing Foundation his development work resulted in the construction of some 15 affordable housing communities and these included virtually the entire HUD program funds provided to Greensboro under Section 202, Section 236, and Section 8 programs.

His work has included serving senior citizens and special populations such as the Bell House, a first of its kind community exclusively designed for cerebral palsied young adults. Designing and adapting buildings under Section 504 to serve handicapped and disabled households has long been a part of his work. Secretary Cuomo of the US Department of Housing and Urban Development has presented and awarded to Mr. Carr its highest award of performance for three of his properties. At the state level, Mr. Carr's tax credit properties' applications have consistently enjoyed high rankings. Working in a very competitive market for securing limited federal and state resources, he has been awarded just under 90% of the tax credit communities he has sought to develop. Mr. Carr's properties have been financially successful and continue to provide valued, affordable housing in their respective communities.