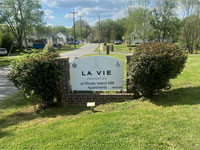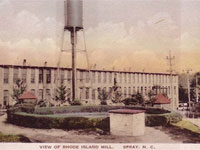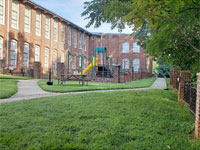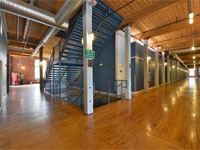 If you are looking for a residence with character, history and surrounding beauty, Rhode Island Mill Apartments in Eden, NC is an excellent choice. The mill was built overlooking the Smith River in 1903 and was first used to manufacture yarn and high quality cotton blankets. In the early 1900's, 550,000 blankets were produced along with 700,000 pounds of yarn annually. The building was acquired by Fieldcrest in 1947 and utilized for the production of towels and linen stock until 1986 at which time the building functioned as a product warehouse. The mill became a historic landmark in 2000 and since that time has been used to house 64 residential apartments.
The complex houses one, two and three bedroom dwellings. Many of the two and three bedroom units feature loft bedrooms.
The property also has on-site management offices and maintenance staff, a community room, resident computer area, a library, secured entrance, security cameras throughout the property, an outdoor playground and picnic tables and grills for all to enjoy the river view. All of the three bedroom dwellings have two full bathrooms and units on the second and third floors have the beautiful original wood flooring. The SKAT bus service stops at the property once each hour.
If you have questions or would like more information on leasing opportunities, please feel free to contact us at the management office of La Vie at Rhode Island Mill -- Monday through Friday, 8:00am - 5:00pm