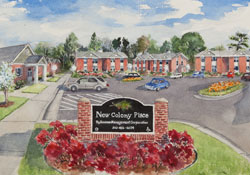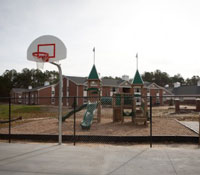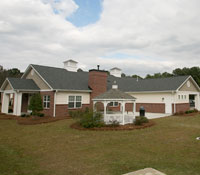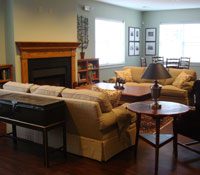 New Colony Place is a beautiful two and three bedroom affordable housing development for families located off of Owen Drive in Fayetteville, NC. The property is only minutes from Ft. Bragg with close proximity to Bordeaux Shopping Center and Cape Fear Hospital. It has recently undergone a massive rehabilitation to provide residents with safe, convenient and comfortable apartments with modern amenities.

Each residence includes living and dining areas, a fully equipped kitchen with double sinks, generous cabinetry, oven/range, refrigerator, dishwasher and garbage disposal. The bathrooms feature fiberglass tubs with shower and safety bars. Vinyl plank flooring is throughout the apartment.

An attractive new community building has been built which includes an on-site office, a handsomely decorated activity room with kitchen, a resident computer center, a covered picnic area and communal laundry facility. Outdoor seating, a children's playground, basketball court, and well maintained landscaping adorns the property's exterior.
New Colony Place Apartments

2095 Hyde Place
Fayetteville, NC 28306

Telephone: (910) 486-6034
Fax: (910) 483-9069


Get Directions