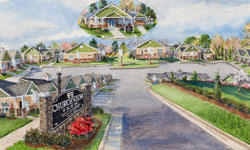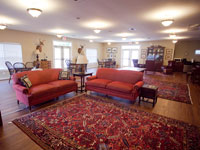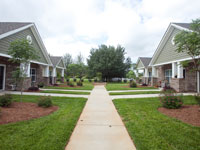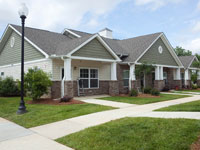 Churchview Farm is a beautiful, energy efficient apartment community for seniors, ages 55 and older, located in the quiet neighborhood of the Glenwood area in Greensboro, NC. It is a short drive to City Center and enjoys close proximity to shopping, banking, restaurants, services, churches, a park, the Greensboro Coliseum and major highways.

All residential units are designed with safety, convenience, comfort and affordability in mind. Along with being age friendly, the property offers ground-level non-ambulatory access and a variety of security features. Each apartment has fully equipped kitchens with range, refrigerator, dishwasher and washer/dryer connections, personal patio space with storage and a highly efficient Energy Star heating and air conditioning system.

The community building has a handsomely appointed activity room, a resident computer center, an on-site management office and a communal laundry facility as well as a gazebo. The property's exterior has outdoor seating, raised garden beds and attractive landscaping.
Churchview Farm

2200 Shepherd Watch Court
Greensboro, NC 27403

Telephone: (336) 316-0456
Fax: (336) 316-0442


Get Directions