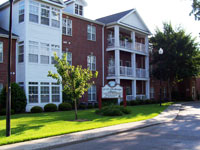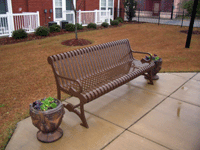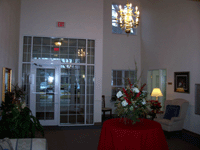 If you are 55 or older, you can make SP Holladay Manor your residence. Holladay Manor offers you a unique independent living experience at a well-located, beautiful and distinctive apartment community in downtown Sumter – a place called home . . . comfortable, convenient, modern and affordable.

Neighboring properties to Holladay Manor include a new community center for seniors, a pharmacy and Tuomey Regional Medical Center and a grocery store just a few blocks away. Local bus services are available to bring you to other points, including nearby places of worship and shopping malls.
This exciting community brings together under a single roof many common use amenities for today's active adult living such as on-floor laundries, storage and sitting areas. Our beautiful facilities include an on-site office and community room, an exercise area, a computer room with free internet access, beauty shop, craft room and a private dining room. Each resident's apartment features one or two bedrooms with living/dining area, a fully equipped kitchen including range, refrigerator, dishwasher, garbage disposal and washer-dryer connections, central air and ceiling fans.
The property is fully handicapped accessible and has a few of its apartments designed specifically for disabled individuals.
Holladay Manor represents a wonderful way to begin living in the 21st Century. It is well-situated, well-designed, well-equipped and well-managed for you. One need not be wealthy to live in this affordable community. Rentals are based on income and other qualification factors.
For further information, please contact SP Holladay Manor.
SP HOLLADAY MANOR

105 South Sumter Street
Sumter, South Carolina 29150-5200

Phone: (803) 778-1111
Fax: (803) 778-1113


Get Directions